The competition is now in full swing.........we are almost up to round 4!!
I was away for the first round but here are my example layouts for rounds 2 and 3
Challenge 2 - Paris
We had to choose art from impressionist painter for our inspiration for our layout.
Mine is Monets Garden of Giverny
Technique - sewing, hand or machine, none of the fake variety!
String
Paint, mists or inks
Canvas
Hot air balloon

The girls were also required to choose a stamp and this stamp has to be used on every layout throughout the competition. Mine is the script stamp used on the background using a emboss resist technique with distress inks to colour. The butterfly is my canvas element.

Challenge 3 - Istanbul
The girls had to chose in advance a chippie shape to use in a repeatitive pattern on their layout.
Technique - embossing the stamped variety - which was a bugger seeing as I used it on my previous layout!! LOL!!
Use your choose chippie shape in a tesselated type pattern
Flourishes
5 different colours in your patterned paper and black and white if you need.
and of course your chosen stamp!
I have stamped and heat embossed my chippie diamonds and formed them into a funky kinda flower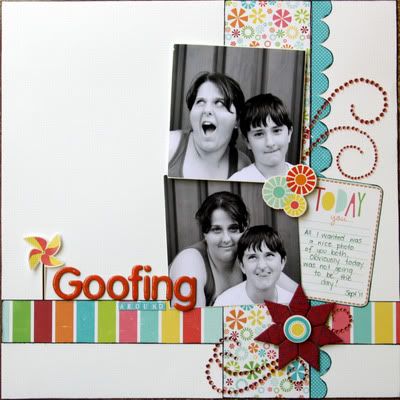 Darn kids all I wanted was a nice pic of them, but alas not on this day!
Thanks for poping in!
Terri